Today was one of those days where I sat down to work on my painting, and just wasn't getting anywhere, so it was pretty clear it was time to go out and have some fun.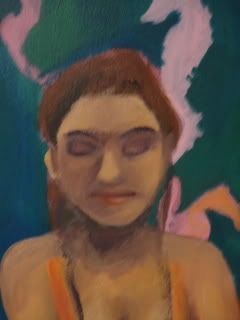 I've been struggling with the face, and just keep painting over it. Painting while frustrated isn't really productive, in fact it's the easiest way to ruin a piece. I kept thinking "this sucks. I need to paint over the whole thing with a new idea," but if I did that, I'd lose weeks of work, and I don't
honestly
want to let go of my concept.
What to do in that situation? Mini-golfing? Uh.. sure! It was one of those impulses that you usually wouldn't act on, but it ended up being a lot of fun.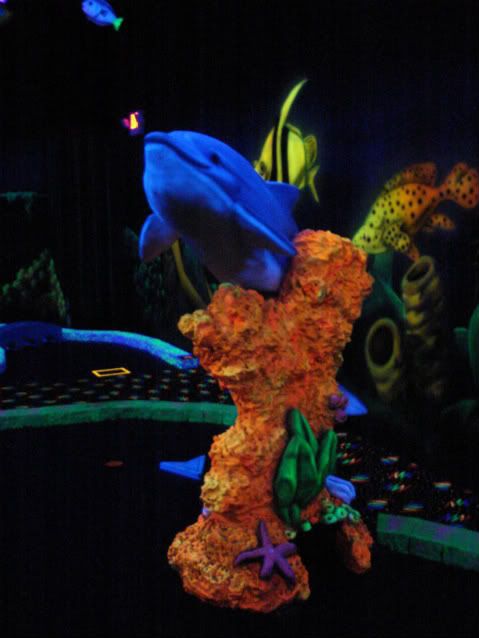 This course is an underwater themed, and it's all dark and blacklight with neon colors, like the bottom of the ocean (I assume). A little corny, sure, but it was fun, especially when you're terrible AND competitive!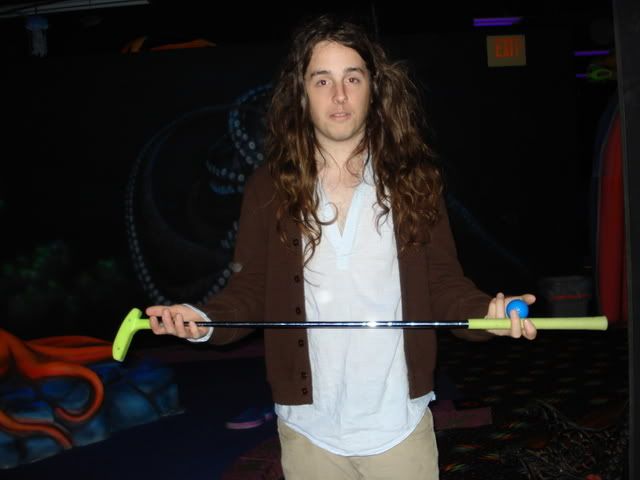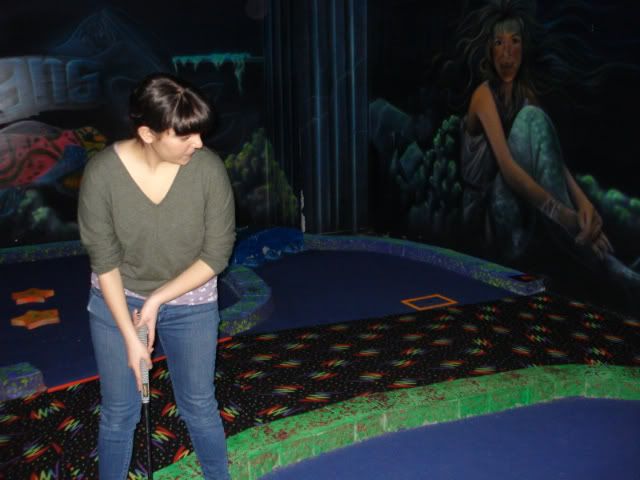 Par for each hole was 3. Par for the course was 54.
What was this star's score? 94!
Afterward, we headed to one of my favorite diners that I've been going to since I was a kid. Of course, I loved it so much because you can draw on the tablecloth.
I drew Keith.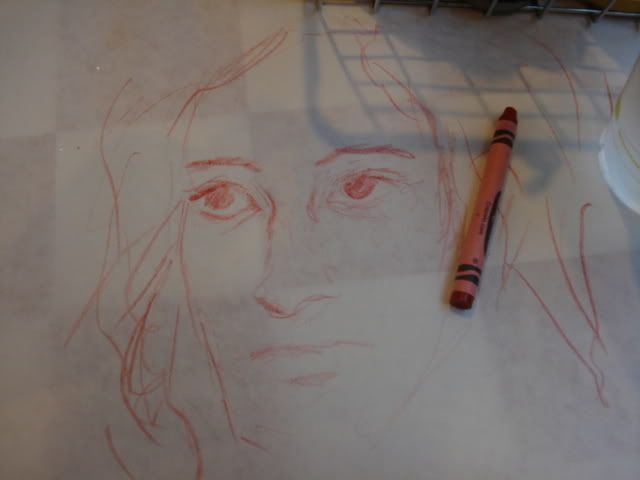 Keith drew the guy behind the counter.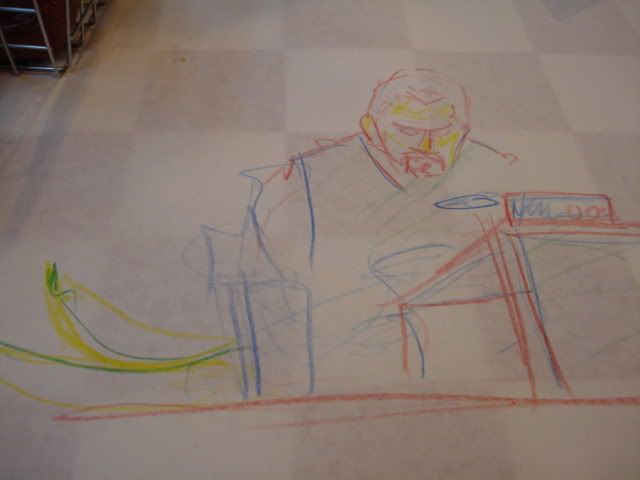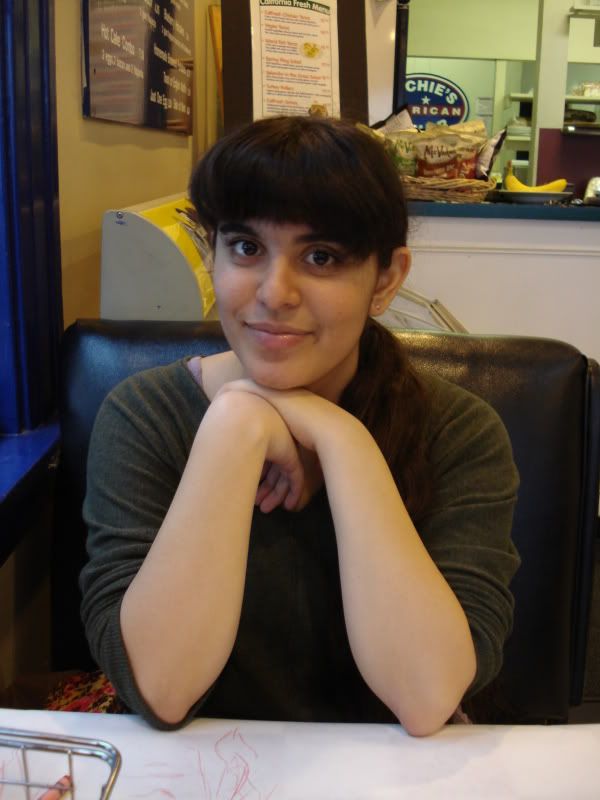 Hope you're doing well! Thanks for reading.