Went off to YAC today!
The art show is coming up, so I have to make sure I have enough pieces to display. Right now I have a few paintings and a drawing, along with a few prints, but I wanted some more.
This is Keith. He painted a bit too.
I decided I wanted to do a bit of drawing, so I chose to draw some seahorses.
As you can see by the painting behind me, seahorses are a bit of a motif right now. I have to finish that painting in the next two weeks! Ahh!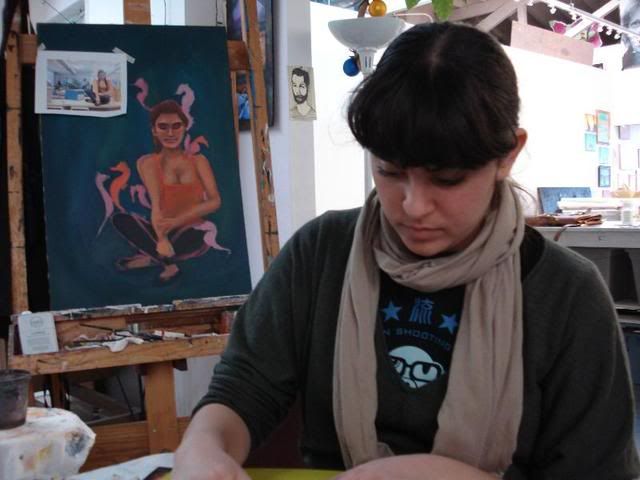 I was going to do some progress pictures, but I really only took the one.
I found this great green paper, and decided to use oil pastels. My favorite are Sennelier, but Portfolio and Sakura work great, too. If I had an extra $400, I'd go and get a big case of Senneliers for sure.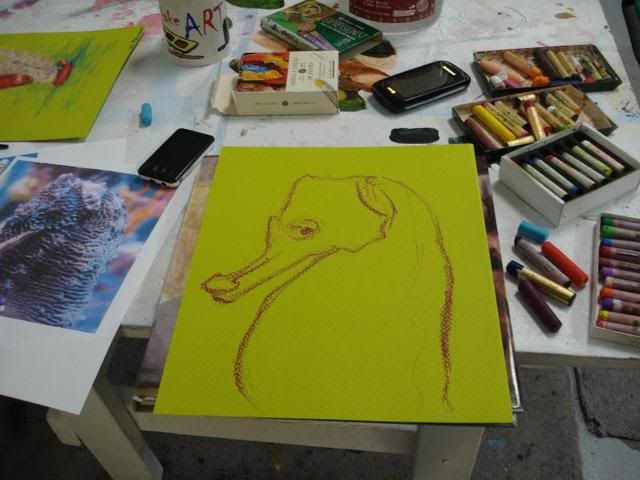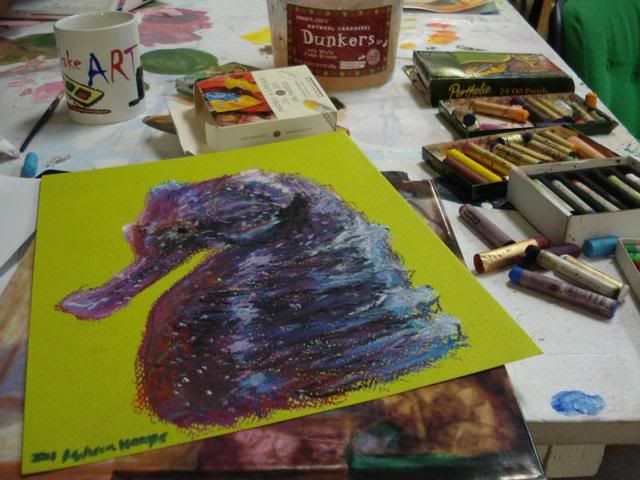 Then, I got to framing. I think the large seahorse really works well with the purple mat board! It brought out the colors really well.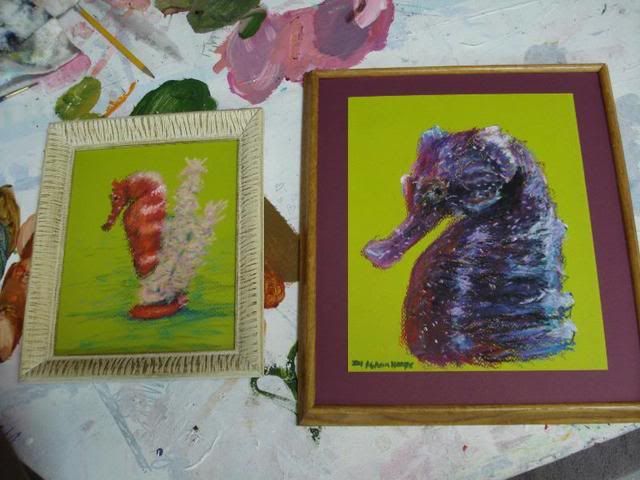 I like how the texture on the red seahorse's frame looks like a real seahorse! I saw the frame and knew it was the one.
On an unrelated note, LOOK, MY PURSE HAS A FACE!
"FEED ME GRATUITOUS AMOUNTS OF LIP PRODUCT"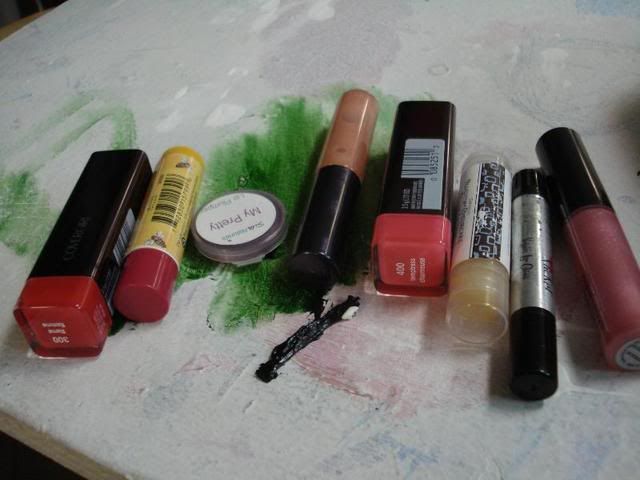 Why do I have so many lip things in my purse? I don't think there could be a sufficient answer. The worst part? This is a brand new purse, so this is about a one-week buildup of lip stuff. Give me a couple more months and I'll have a beauty store in there.
Have a good one, and thank you for reading if you made it this far!